Tourism
---
Wonderful tourist attractions await :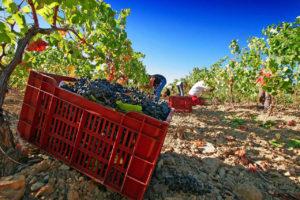 A wine lovers paradise: The dynamic, exciting, top-quality AOP wines of Saint-Chinian, Faugères, Fitou, Minervois and Corbières. Also, the extraordinary white, rosé and fruity, robust IGP styles of this incredible diverse wine region.
---
Explore the splendid The Regional Park of the Languedoc by bike, horse, canoe or walking.
Languedoc is a cyclin paradise with numerous and varied routes.
The new "Voie verte" for walkers and cyclists of all levels is a joy and leads to many scenic villages.
Visit the colourful local markets and restaurants.
Visit the UNESCO listed Canal du Midi.
Linger on the Sun kissed Mediterranean beaches.
Visite the many historical and medieval villages of surrounding areas.
Cultural sites steeped in history and yours to explore
Explore the Orb river by canoe.